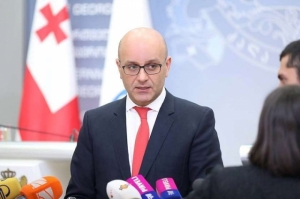 Minister of Finance Ivane Machavariani predicts that by 2021 Georgia will have 5% economic growth.
As he stated after the meeting of the Interagency Coordination Council working on coronavirus-related issues, the IMF also shares this position on the economic growth rate.
"I had a meeting with the IMF mission, where we finally agreed and they expect the economy to shrink by 5% this year and next year to grow by 5%. Trends in economic recovery can be seen in virtually every sector except tourism. We see it in construction, agriculture and other sectors. In practice, the dynamics and growth process return to the old mark. We believe that the fiscal policy that is going on and the infrastructure projects that are underway should not drop this pace," he noted.